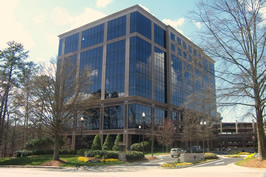 PACE board members
ERNEST L. EASLEY
Dr. Ernest Easley became the Senior Pastor of Roswell Street Baptist Church in February of 2002. 
RYAN MACK
Ryan Mack is President of The Optimum Institute of Economic Empowerment, Inc.
RONALD V. MORGAN
Ronald Morgan is President and CEO of Vintage Homes.
JOHN ROCKER
John Rocker is an Atlanta entrepreneur and former Major League Baseball pitcher.
DRUENETTA V. SMITH
Druenetta Smith retired from SunTrust Corporate and Investment Banking as the Executive Assistant to the Executive Vice President of Corporate and Investment Banking.
PAUL J. THOMPSON
Paul Thompson is the founder and Executive Director of PACE, Inc.
MICHELLE ANDERSON
Michelle Anderson is involved with administration and management at Fulton County.